Local rider Jason kindly lead the ride which started at Westwood Park, Little Chalfont and headed east along the bridleway until reaching Chenies Manor. Crossing the Amersham Road we dropped into our first descent, a fast rocky bridleway, with deep ruts to navigate. Towards the end of the run a carcass of a deer was spread across the track. Was this the latest victim of the Beast of Bucks?...
We continued South with a techy, steep climb which eventually took us towards the Chiltern Open Air Museum, from which we headed West (with a few diversions due to HS2) and dropped down to Chalfont St Giles.
A short road climb was followed by some great trails in Hodgemoor Woods. We sessioned a few of the man made trails and then continued the route along the infamous Holly Bush Perimeter Trail followed by another typical Chilterns bridleway descent.
Crossing the A355 we continued on until arriving at Great Beards Wood.
There are a number of excellent trails in Great Beards, namely Snake in the Grass and the fast and very slippery Suicide Hill, which was so good we did it twice.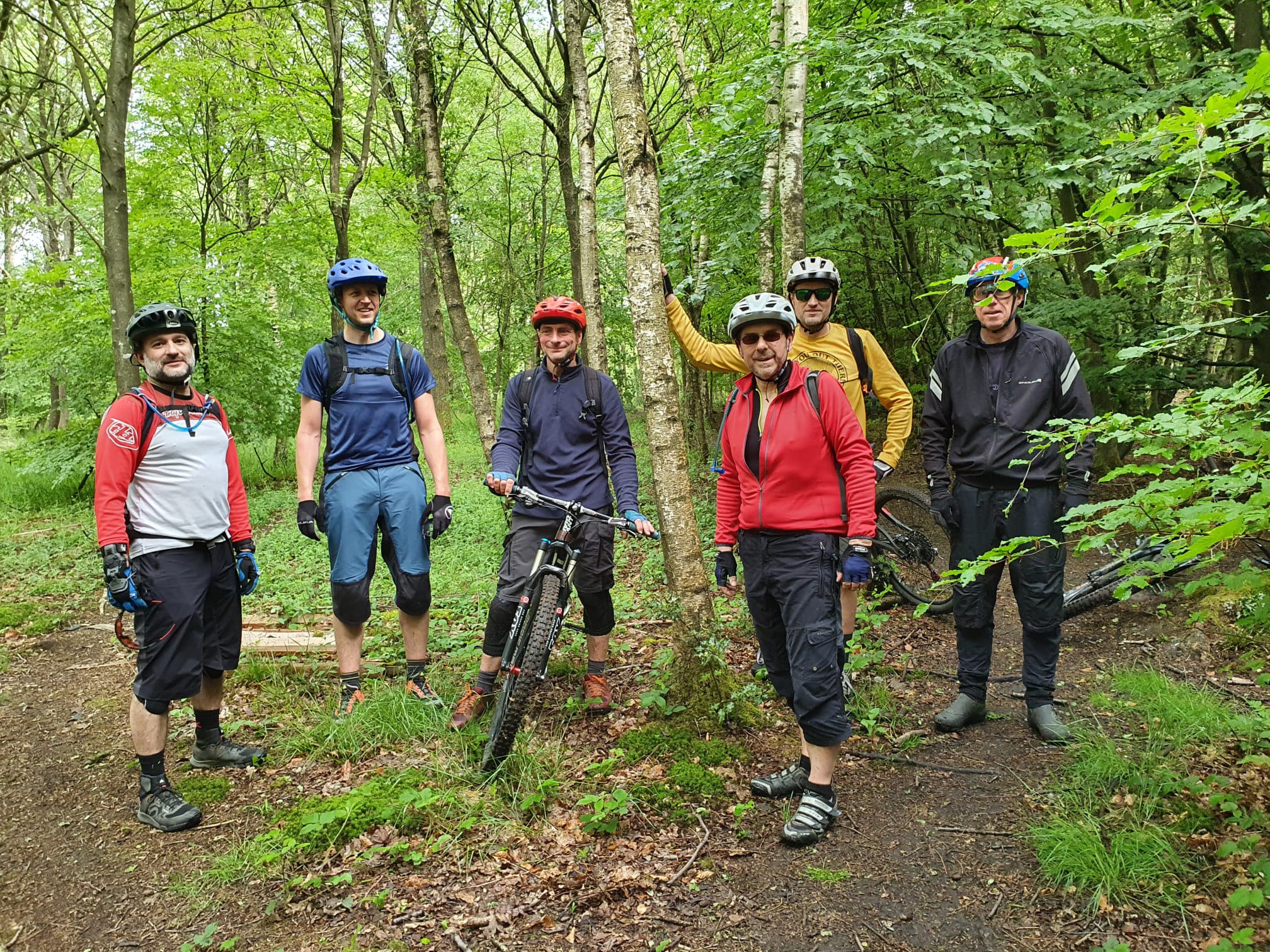 Climbing up to Coleshill we were rewarded with great views across the Misbourne Valley and an equally great descent down to Amersham Old Town.
Riding West out of the town and along the River Misbourne, we passed Shardeloes and then up a steep road climb arriving at Lotts Wood.
Lotts Wood used to be used regularly for XC racing so there is a labyrinth of trails with small jumps and berms, and mini rampage lines linking up the bomb holes all over the wood. We spent some time here exploring the different trails and sessioning a few of the bomb holes.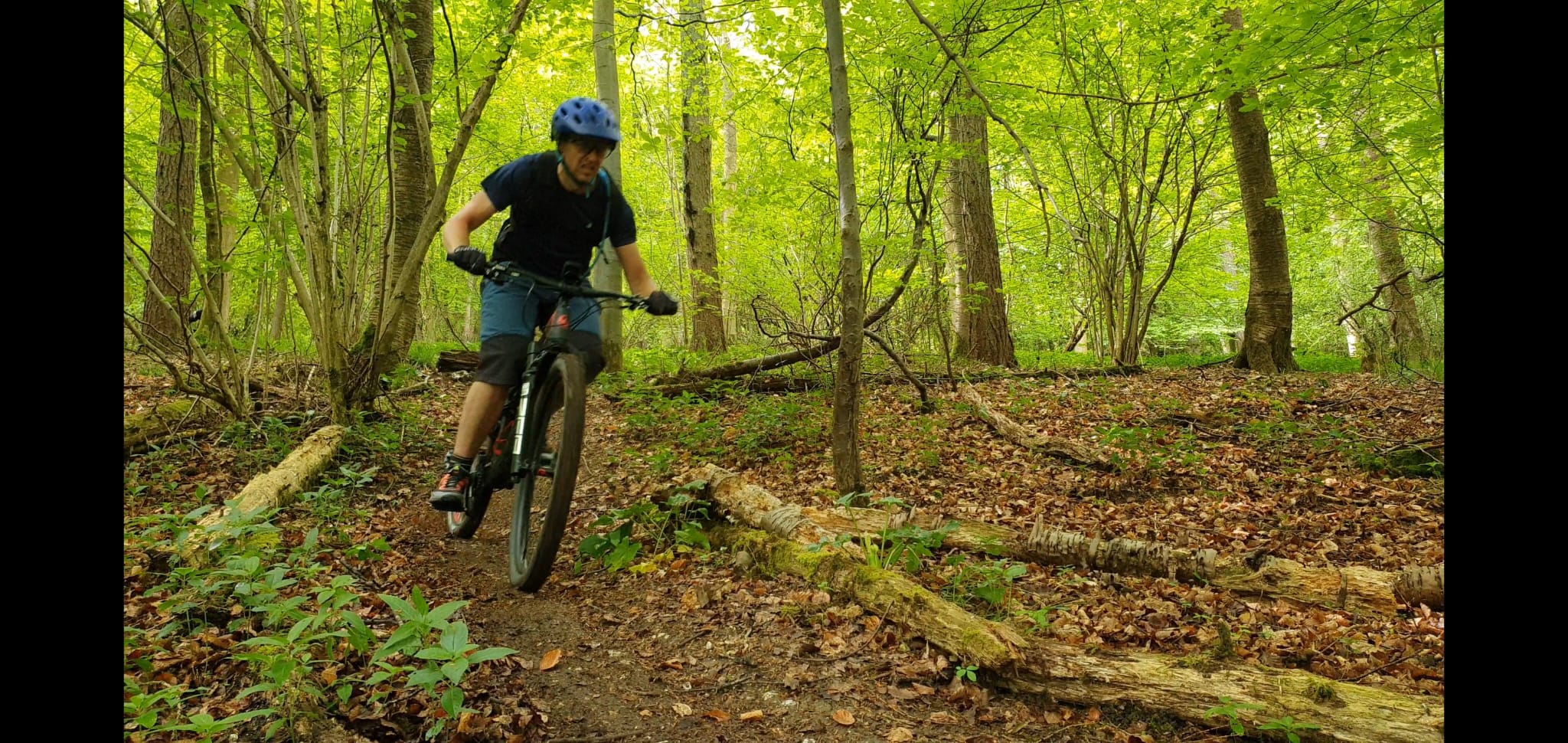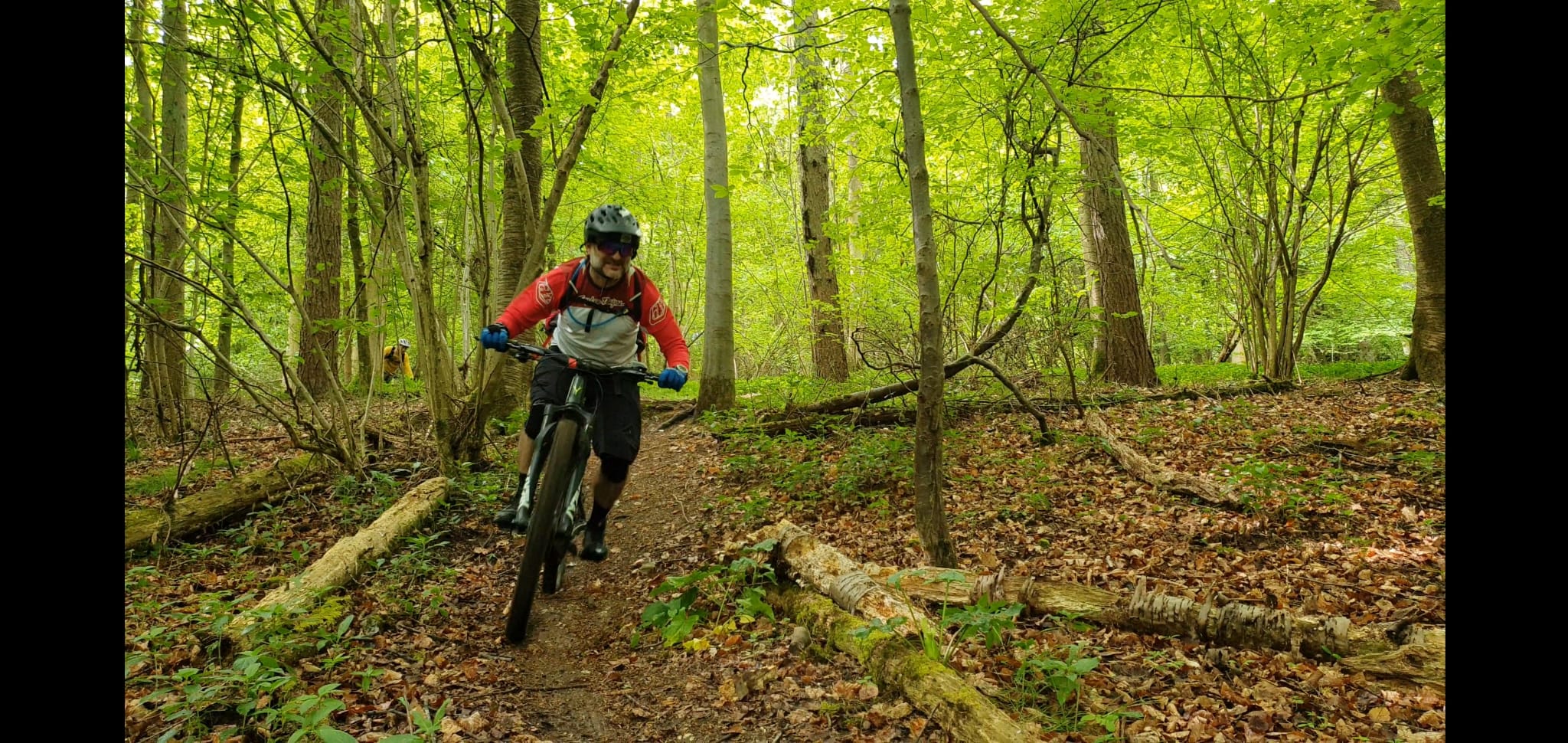 From here we made our way back to the car park via Amersham Town centre, linking up with the bridleway to Westwood Park.
The ride was roughly 25 miles with 2500ft of climbing at a fairly quick pace, so a good effort by all!
Look out for more club rides in this area soon.