After our introductions we set off for Leith Hill. A short section of road soon turns into an off road climb that seems to go on forever however the views once at the top are very rewarding. Once we all had our breath back and had taken the obligatory group photo it was time to continue our journey by dropping into Summer Lightning. This is one of Surrey's most famous trails (I think its actually the only one that is signposted). Its fairly long and has us skirting past redlands as we make the long descent into Tillingbourne near the Waterfall. We then continued through Westcott and climb our way back into Peaslake. At this point and some 20 odd miles later some members decided to call it a day so we said our goodbyes and the rest of us hit Barry Knows Best. For those that don't know this is a trail not to be missed and once at the bottom its a nice roll into the village for a sausage roll, cake, coffee or whatever takes your fancy.
We quickly scoffed our well earned treats before we began the horriffic climb upto Holmbury Hill viewpoint. We took some pictures of the fantastic view then made our way into Youghurt Pots and then Telegraph Valley.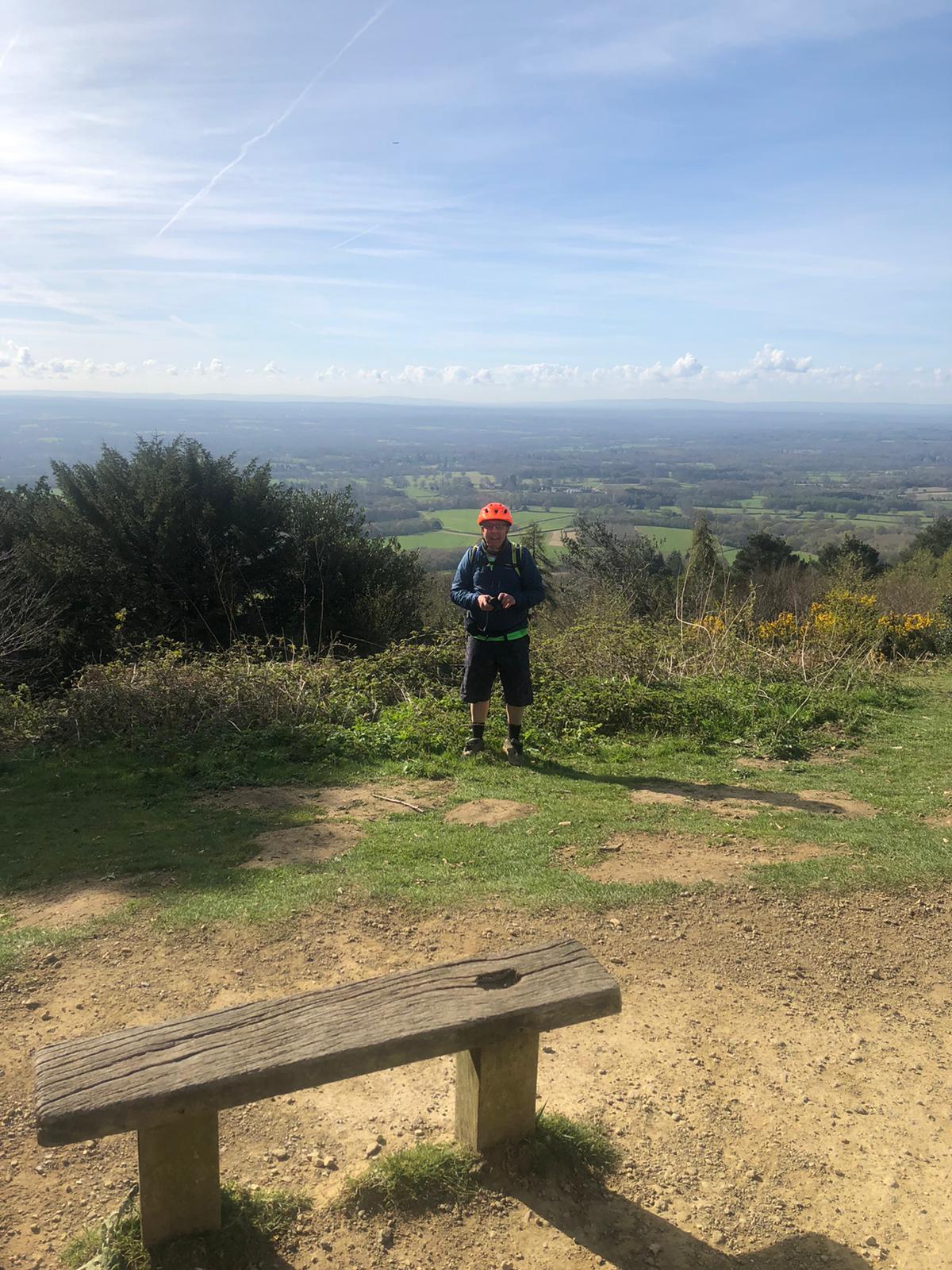 Here our journey was complete. For those who have never been this was a fantastic opportunity to sample what Surrey has to offer before moving onto some of the more advanced trails. If you enjoyed this route look out for more Surrey rides coming soon as this area has so much to offer. Finally a big thanks to Steve for taking over at last minute due to a severe bout of man flu!