After managing to get hold of a copy of a BucksMTB classic route 'The Golden Ball Run' we decided to host this ride with a little twist.
So I passed the file to Martin who worked his magic and re-routed the file to take in Combe Hill and its excellent descent extending the route by some 3-5 miles and adding a few hundred additional feet elevation!
Four of us met at the usual West Wycombe car park and debated if we should fix MJ's tyre or not!
As it was going to be a hot one we didn't want to waste time so decided to risk it and stick a tube in should we get stuck.
The ride began with a long uphill slog through a covered loamy path taking us up to the common.
Some excellent woody single track followed along with some tough climbs. After a quick photo stop at RAF High Wycombe we were soon on our way to Coombe Hill via some existing Chequers trails.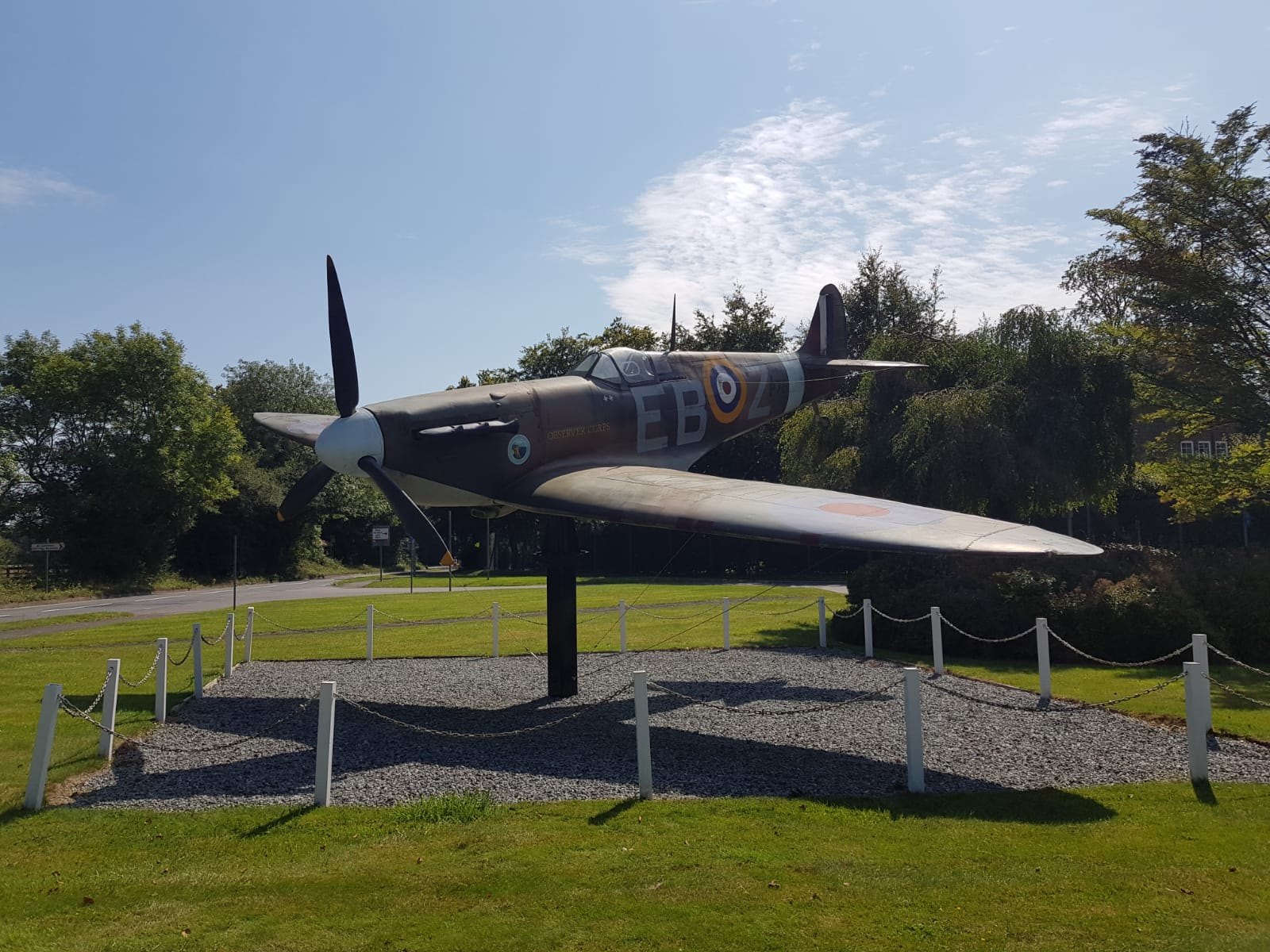 After making the climb to Coombe Hill we were approximately half way round so we stopped for a few minutes to admire the view. Suitably recovered we made our way back down via the goat trail.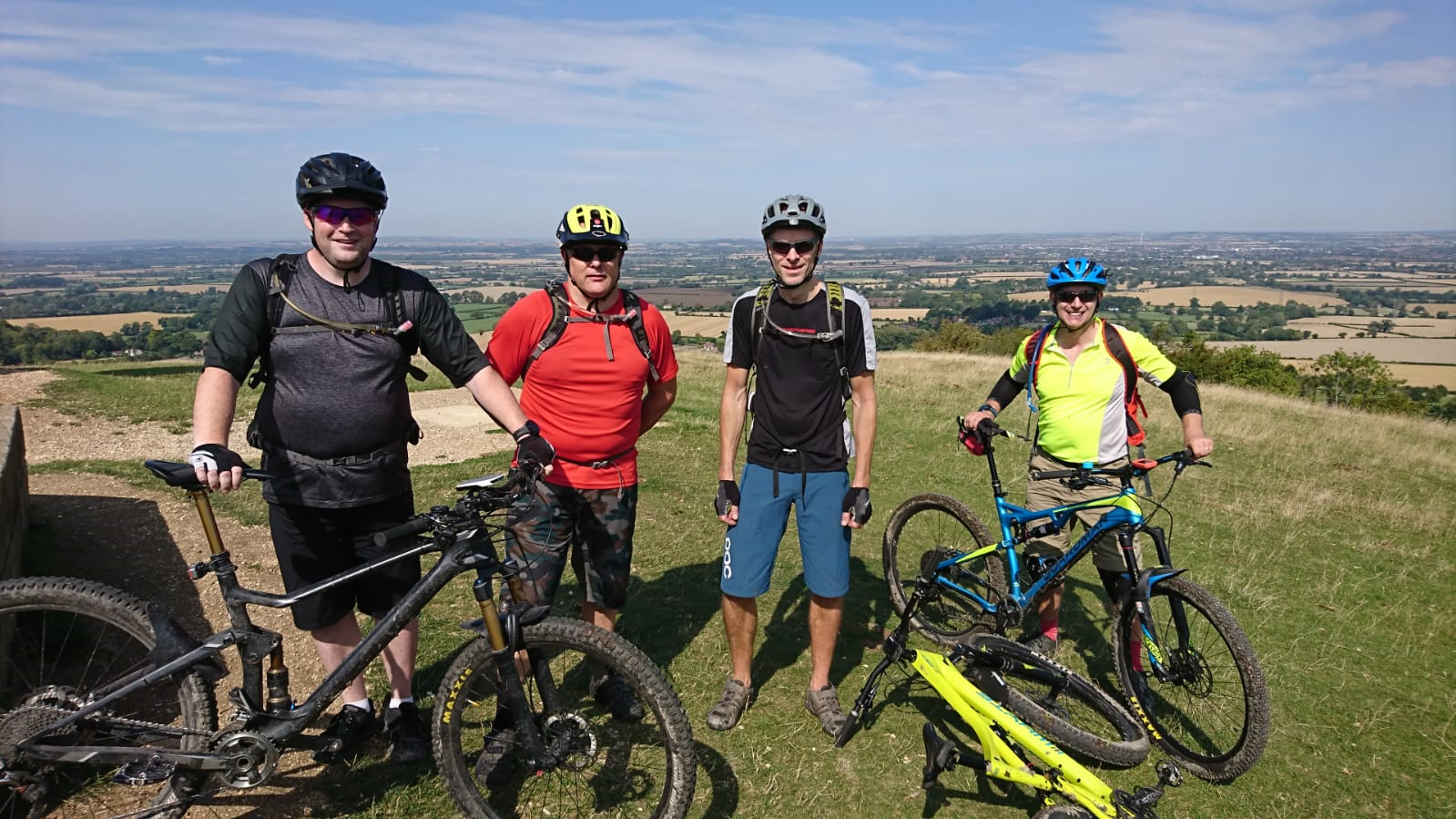 Once at the bottom we stopped at one of our usual ice cream stops enjoying the sunshine, it was about 30degrees by now so we deserved this!
We then continued our journey retracing some of our steps and what were once lung busting climbs became epic descents. This was until we arrived at 'the hill of doom'!
The first part was so steep it was literally impossible to ride and after the initial walk the next section wasn't that friendly either. (Note to self…...Replot this at some point so we can descend this hill) Finally we were at the top at what I would describe as the lookout. Beautiful views surrounded us so it was a quick photo and then we were on our way. More epic single track followed as we descended through the woods and finally under the railway line. A few XC miles later through some freshly harvested fields and our ride had come to an end. We were back at the car park thoroughly exhausted.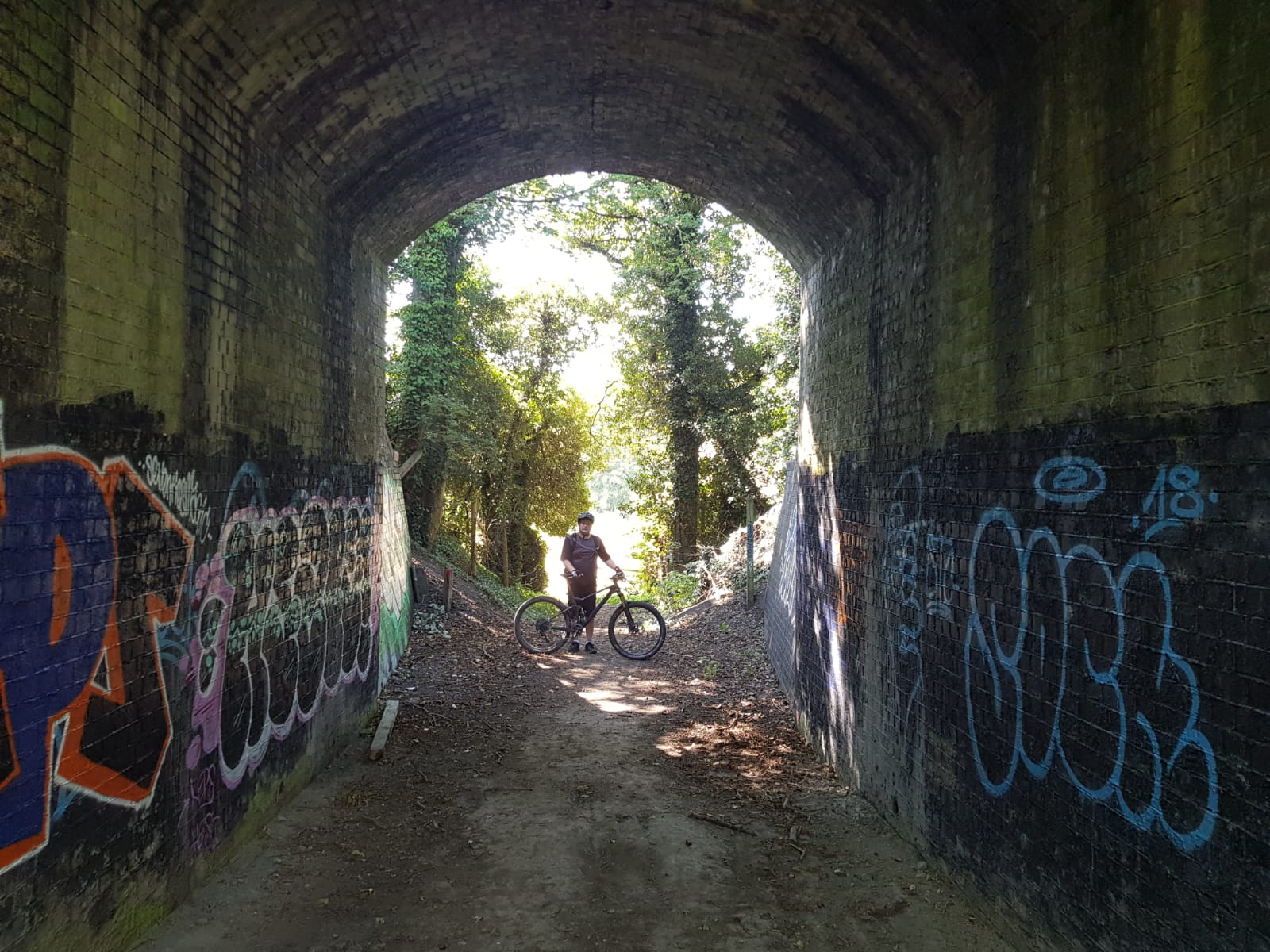 This is a great route and one that has potential for the odd tweak here and there to make it even better. Be sure to look our for it in the future.
Thanks to Martin for his assistance in the ride and magic tricks with the gpx file and thanks to Mark and MJ for coming along and making the ride so enjoyable.