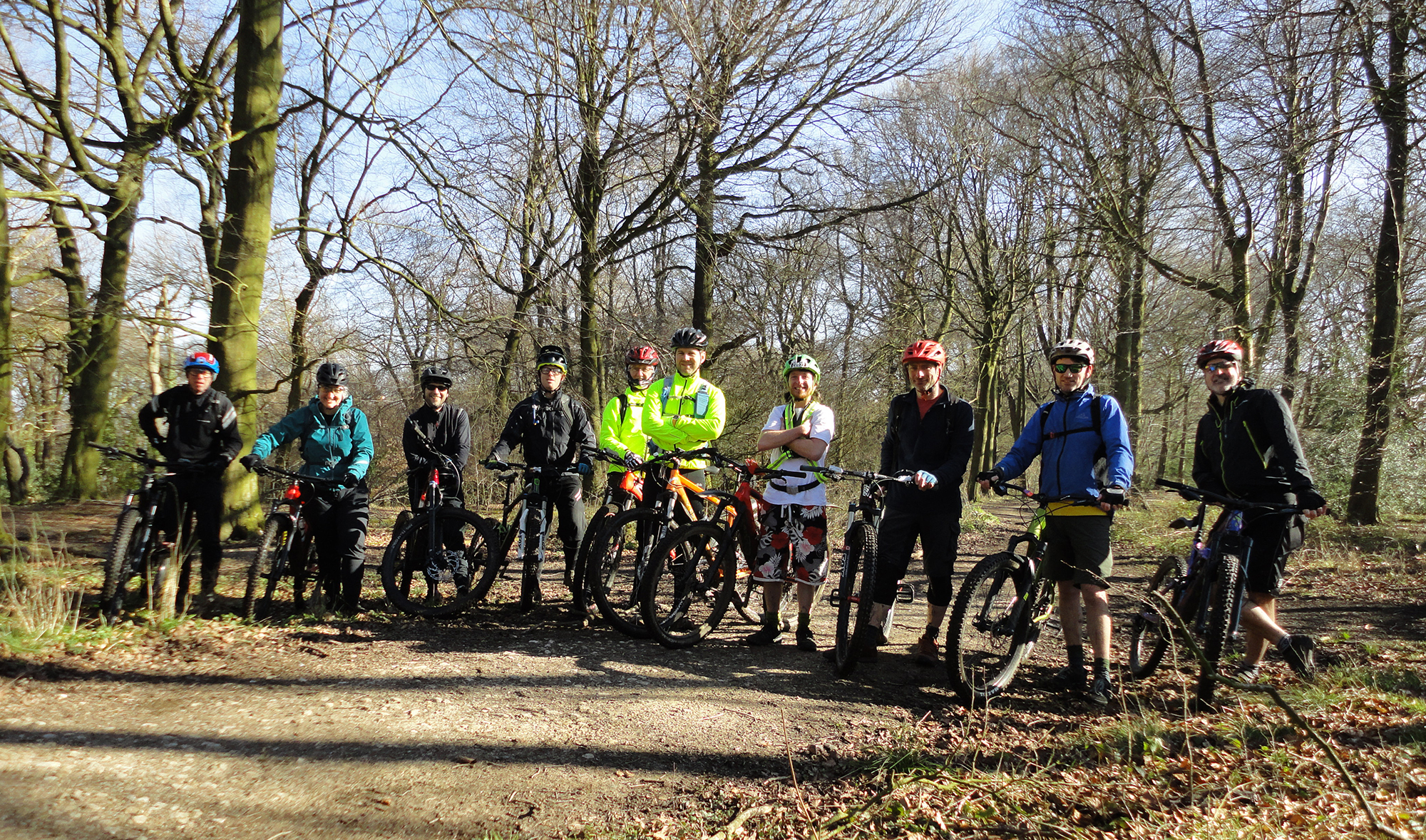 Finally we are back to our roots! This was our first Open Group Ride since the whole Covid-19 pandemic began, and what a joy it was to have a great turn out of ten local riders (and only two eBikes...) for a fun Chiltern Hills route taking in trails around the Wendover and Cholesbury area.
Our Open Group Rides are 'open' to allow non-member visitor riders to attend and try out the club and trails and to get a feel for the Club before potentially joining as a member. We were due to have thirteen riders in total, but unfortunately a couple dropped out at the last minute.
After a short pre ride safety briefing and bike check at the top of Wendover Woods we headed off on our way. Because of the ever changing weather (and trail conditions) a circa ten mile loop was planned to suit beginner and family riders, with an extra loop available should anyone had fancied it.
The trail conditions were generally fantastic, after a lot of heavy rain recently they have dried out remarkably well to allow a brisk paced ride.
It was a pleasure to be back out on the trails leading a group. It is always a great reward to show of some of the Chiltern's best trails and have an enjoyable ride out with some new faces. As always with one of our rides, we finished with a social over coffee and cake at the end! A big thank you to every one who joined us for the day and to club member Steve A for helping me lead the ride.
Our next Open Group Ride is to be held at Coombe Hill on the 21st May.