Once the introductions were over we made our way out of Holmbury St Mary and over to Leith Hill. If you dont know this is a pig of a climb and one that seems to go on forever. A few mechanicals and a broken chain link later (reminder to members please carry spares with you) and we were at the top. We had a quick break and a group photo before we continued our journey.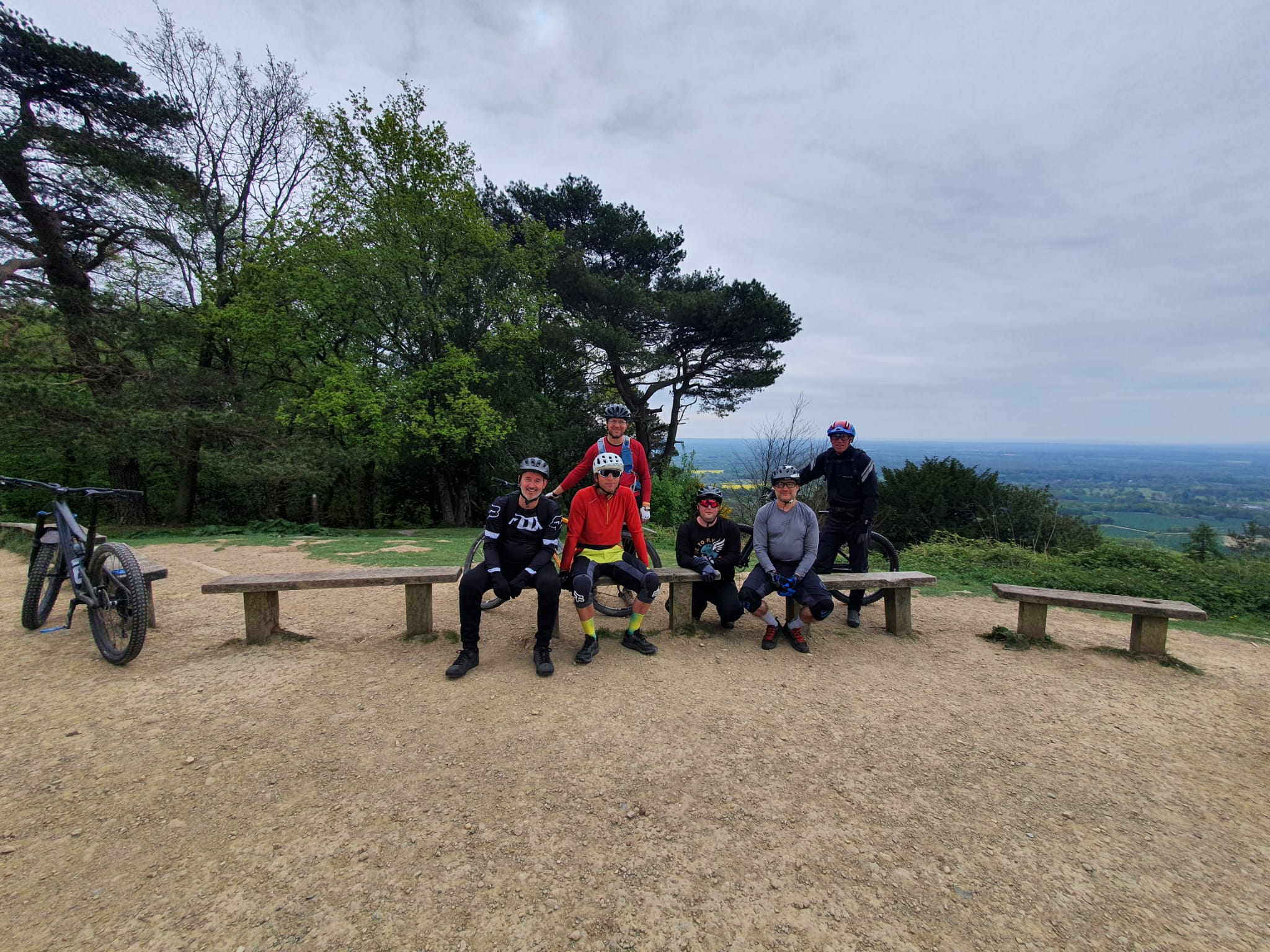 From the top we drop into one of Surrey's most famous trails...Summer Lightening. The trail consists of a few jumps, berms, lots of roots and fallen trees in places. Its a long trail which branches off through coldharbour. All in all I would say its about 4 miles of downhill riding in and out of trees as we make our way to the bottom.
Another quick break in Whitedown before we begin probably the worst climb of the ride. Its steep and horrible. There is no other way to describe it really with some members having to push the last part. However once at the top the views are amazing. We took a few more pictures and had a little snack break then made our way over to the A25 drop.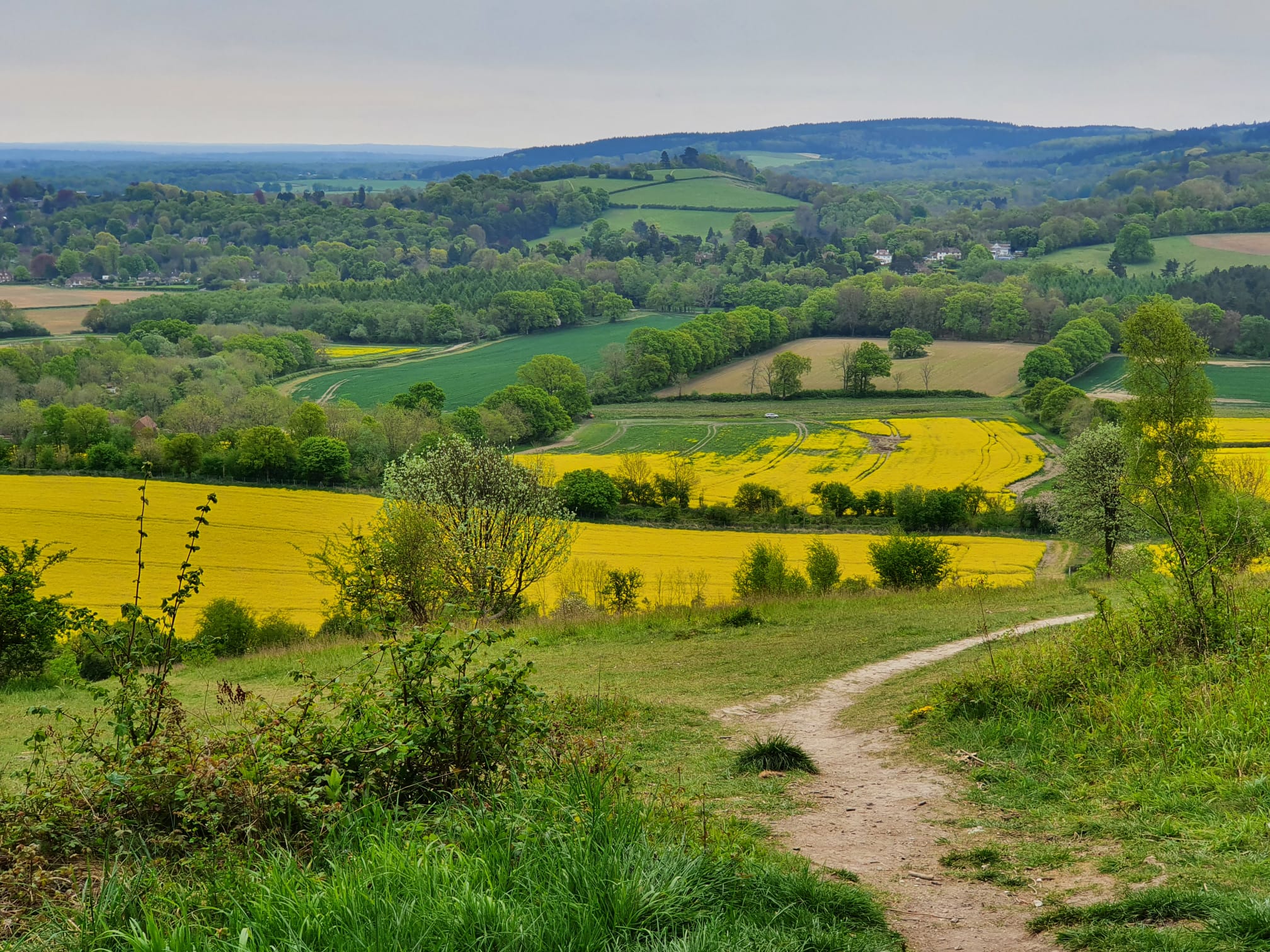 Weaving between hundreds of joggers as we made our way over towards the A25 we were relieved when their pre marked route took a detour to ours. The way was clear for our well earned descent!
The trail starts off fairly mellow with a few turns and the odd jump here and there before things begin to spice up a bit. Once halfway down you are literally flying at warp speed through tight gullies and roots and rocks. Today it was very dusty so grip was sketchy to say the least!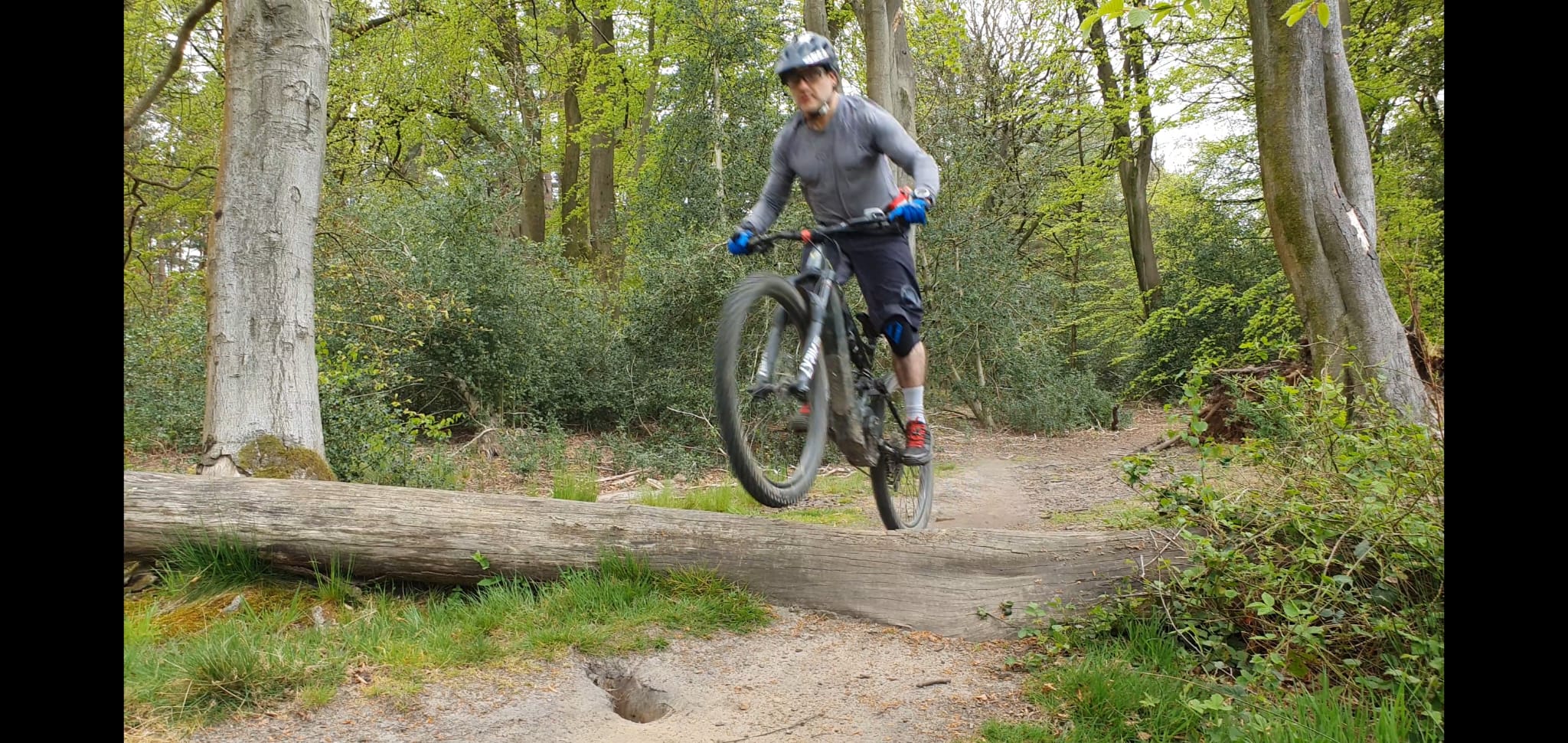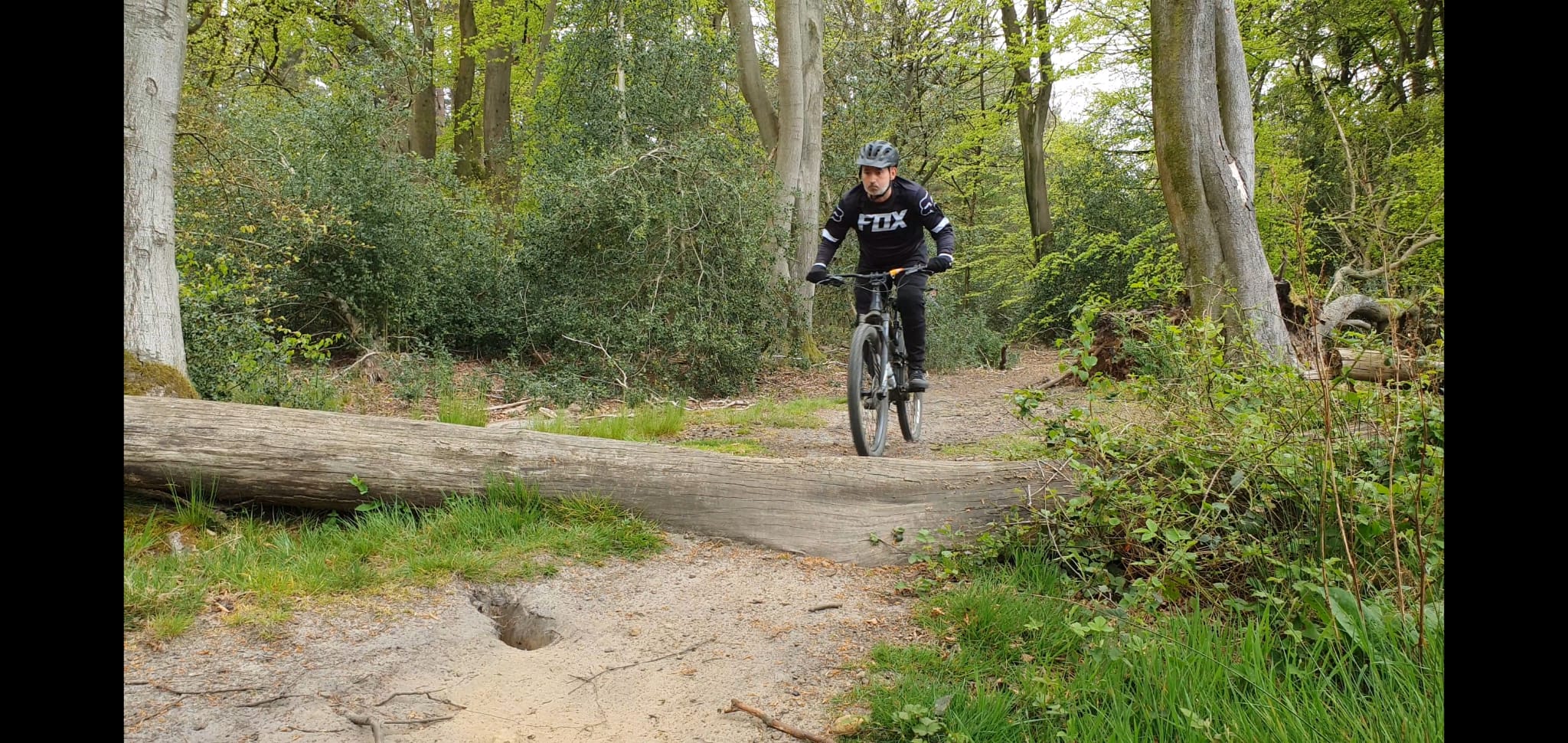 Once at the bottom we told each other our customary tails of near misses and made our way through the village of Shere and on toward Winterfold Woods. There are some great trails in these woods and it would have been rude not to sample one of its best.....Secret Santa. We climbed our way out of the woods and dropped in from the road. With the group pre warned of what was coming we stopped and walked the bits that could have proved tricky. A quick few photos of the drops and we made our way back to Hurtwood so we could go down Supernova another one of the Surrey Hills greatest.
Today was a trial for the club providing a free drink for participating members and as luck would have it as we rode past The Hurtwood Inn the garden was almost empty. For those that frequent this area will know this is most unusual. So we stopped for a quick drink (6 cokes) I wasn't expecting that !!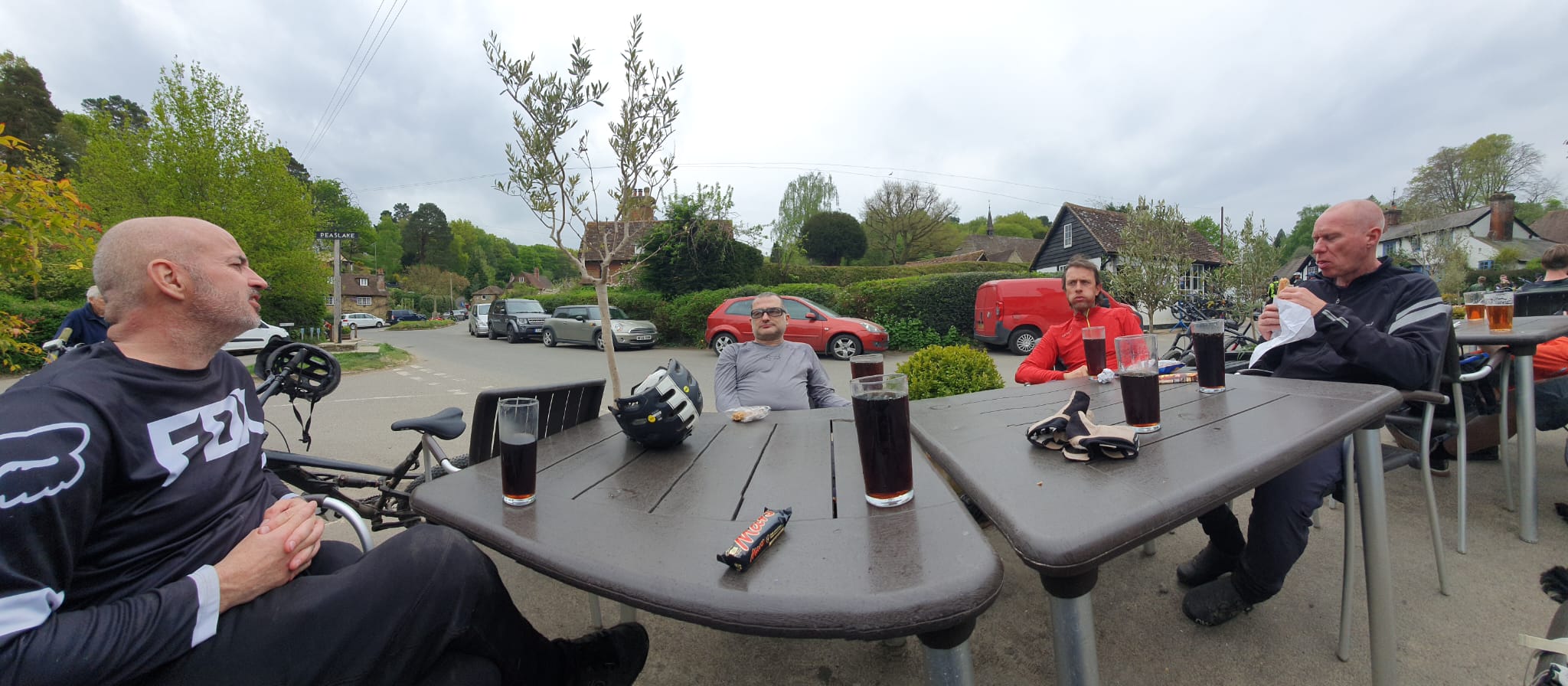 Suitably rested and refreshed we were now nearing the end of our journey. All that remained was to make our way out of Peaslake and up to the top of Holmbury Hill where we would tackle Youghurt Pots and Telegraph Valley another two of the excellent trails that bless the Surrey Hills. By now one of our members was a little tired and worn out and he jumped at the chance of a little push up the hill from a couple of ebikes.
Once this was over and done with we made our way to the cars where our journey began. We said our goodbyes and set off home.
Thank you for those that attended.
I hope all that attended enjoyed the ride.
Hope to see you on the next one.