We headed North East picking up the old Roman road, which finishes with a fast descent down several steps, a couple of which are quite steep. We continued through the tunnel coming out at the Roman farm.
It was here JamesM suffered a puncture in his old style innertube he was using. We haven't had one of those for a long time! We then headed North West enjoying the lovely countryside views as we rode the top of the ridge. Then down to and past the magnificent Ashridge College, which apparently had burned down and been rebuilt at some point in its history (source: LesterK).
We then rode across past the Ashridge Monument to take the thrilling descent down the escarpment to the stables. We were able to really send it down as no horses/walkers coming up the trail the other way.
Then over the golf course to climb Albury Nowers and Pitstone Hill, followed by the fast descent down to the road. On the long climb up to the top of Steps Hill we stopped to admire the magnificent views cross the Vale of Aylesbury, all in brilliant sunshine.
It was then down to the road before embarking on the steep climb up to the top of the Beacon. 3 of us opted for the longer and less steep route up, with LesterK choosing the short and steep route. Employing a good riding style and using the Bosch motor to good effect, he made short work of the climb up!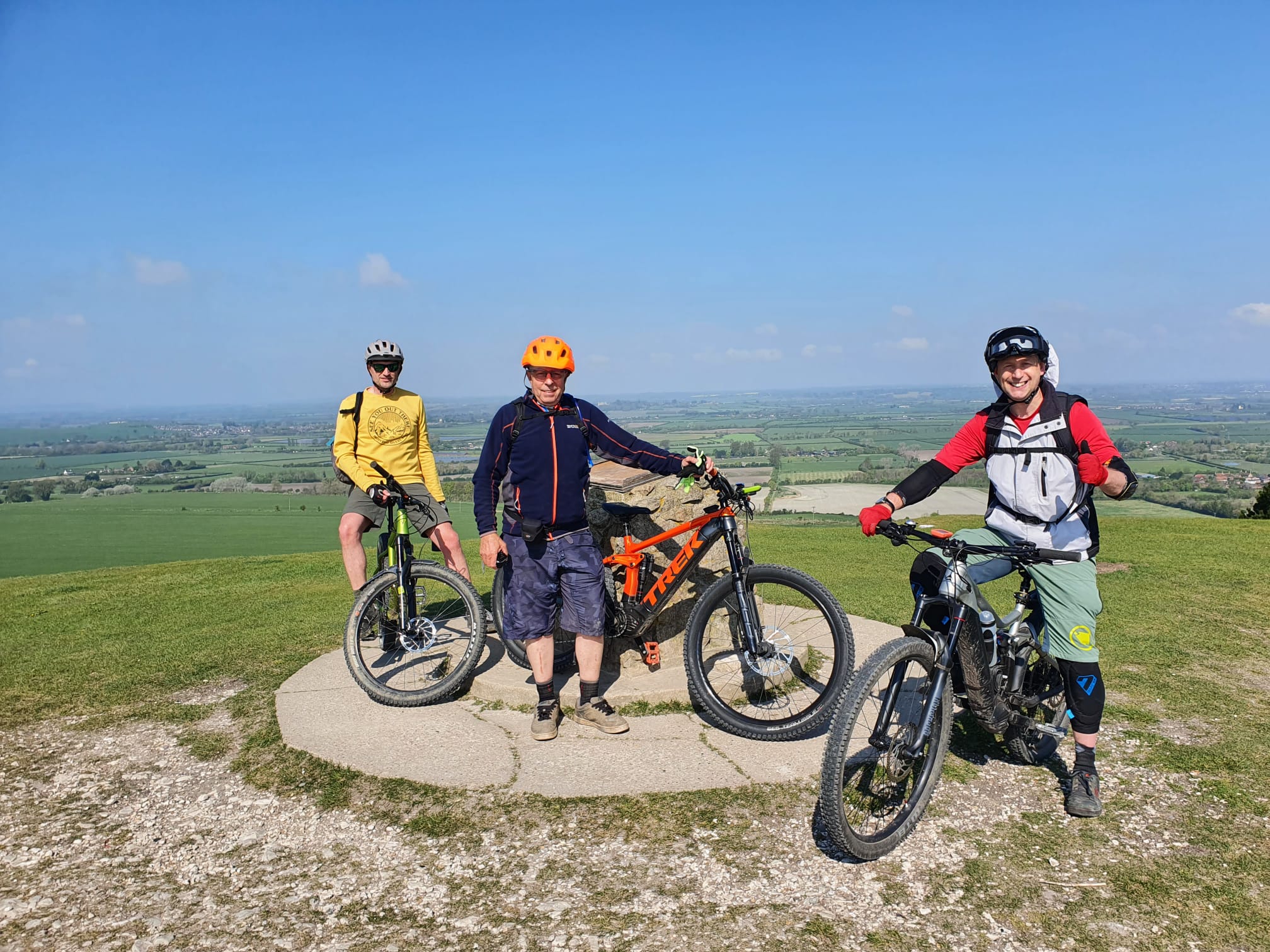 After stopping to take pictures at the top its an exhilarating descent back down to the road. Then along the road and into the woods, having to negotiate a few fallen trees as we rode to the steep technical descent leading into Spooky Woods.
Then over the to start of the bombhole trail. The trail was running fast and grippy and was an exhilarating ride along the trail. We rode on through the Ashridge estate drinking in the vast carpets of Bluebells which flower this time of year.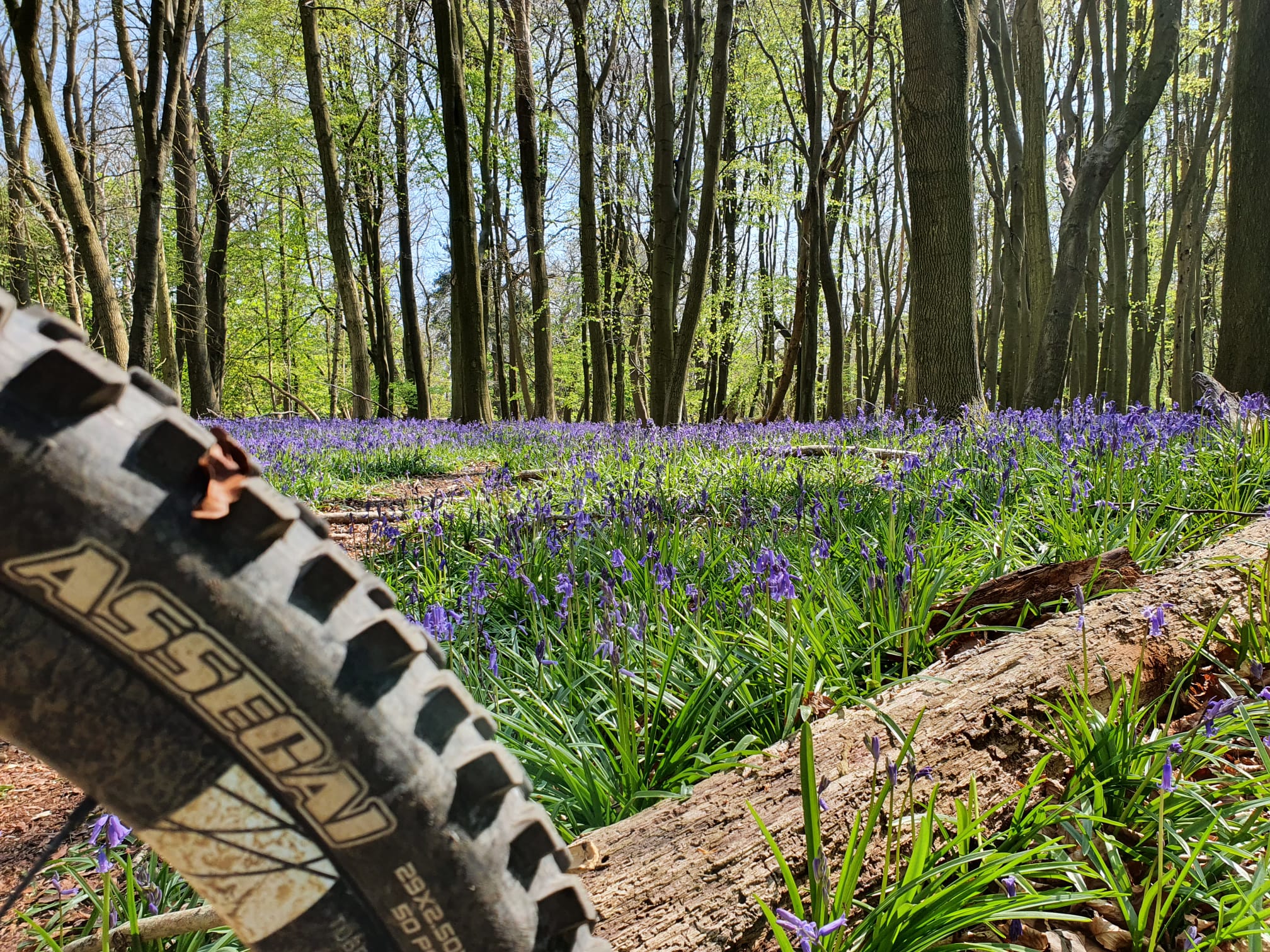 We then finished with one of the best trails on the route, the fast, exhilarating and challenging 'Lockdown Trail'! A real pleasure to ride.
Many thanks to LesterK and JamesM for attending; welcome to James on his first club ride. And thanks to Jim for input on some of the finer aspects of the navigation.
Report by MartinJ