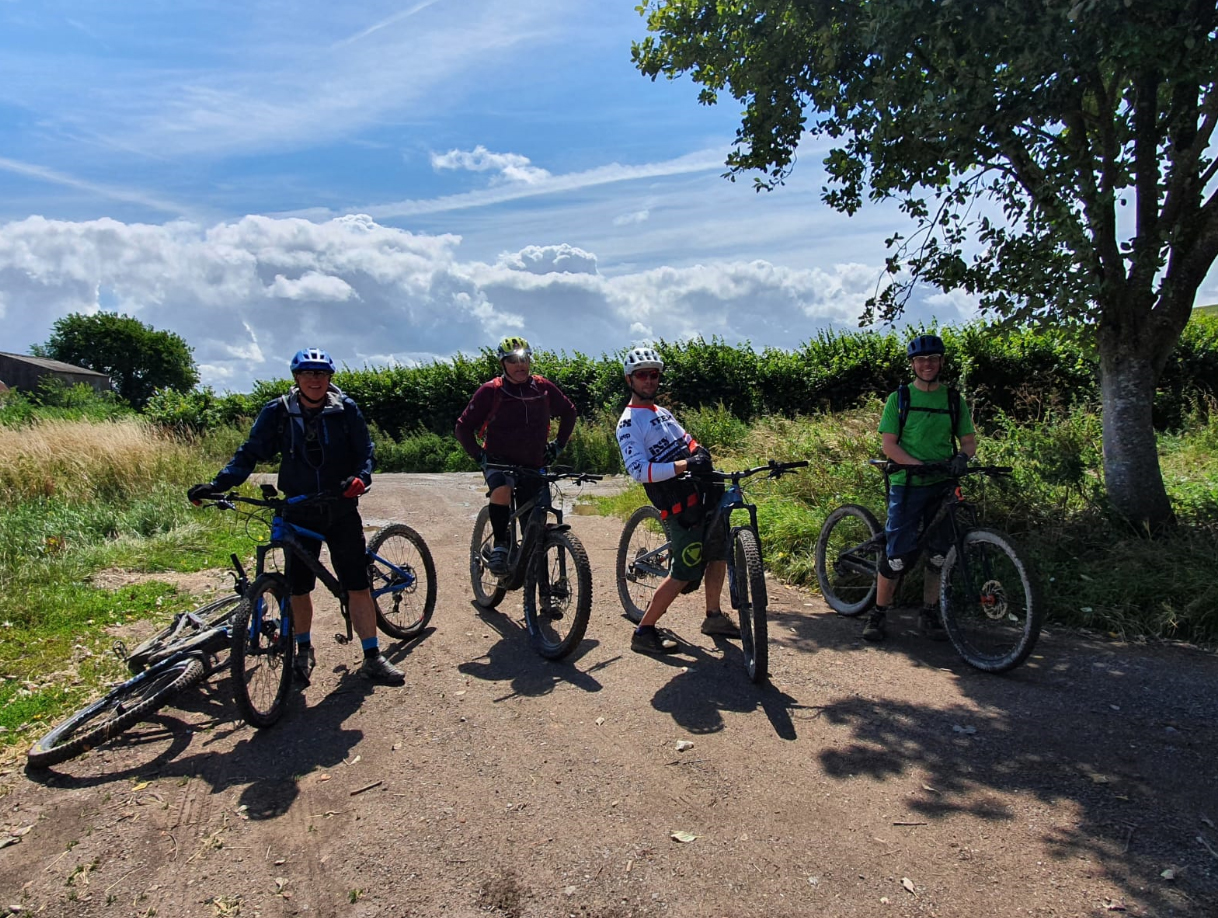 This ride has been a long time coming.....our first Club member's ride post lockdown following our new group size limitations and social distancing protocol.
We decided to do a route that we had not done in a while so five of us headed off to Swindon at Barbury Castle.
The weather forecast was supposed to be good all day however from looking at the sky on the drive down I could tell Michael Fish was mugging us off.... luckily I packed my waterproofs!.
Unusually I was first to arrive in the car park so slowly started to get ready whilst waiting for the others to arrive. Within five minutes we had the full team of five raring to go. We all quickly got our bikes ready and off we went. As usual within about one mile we had already taken a wrong turn (I blame Steve for this) our mistake was soon realised and after a quick U-turn we were back on track into a lovely gravel descent. The scenery round here is really something else and after a short climb we found ourselves at the bottom of a hill leading up to the remains of Barbury Castle.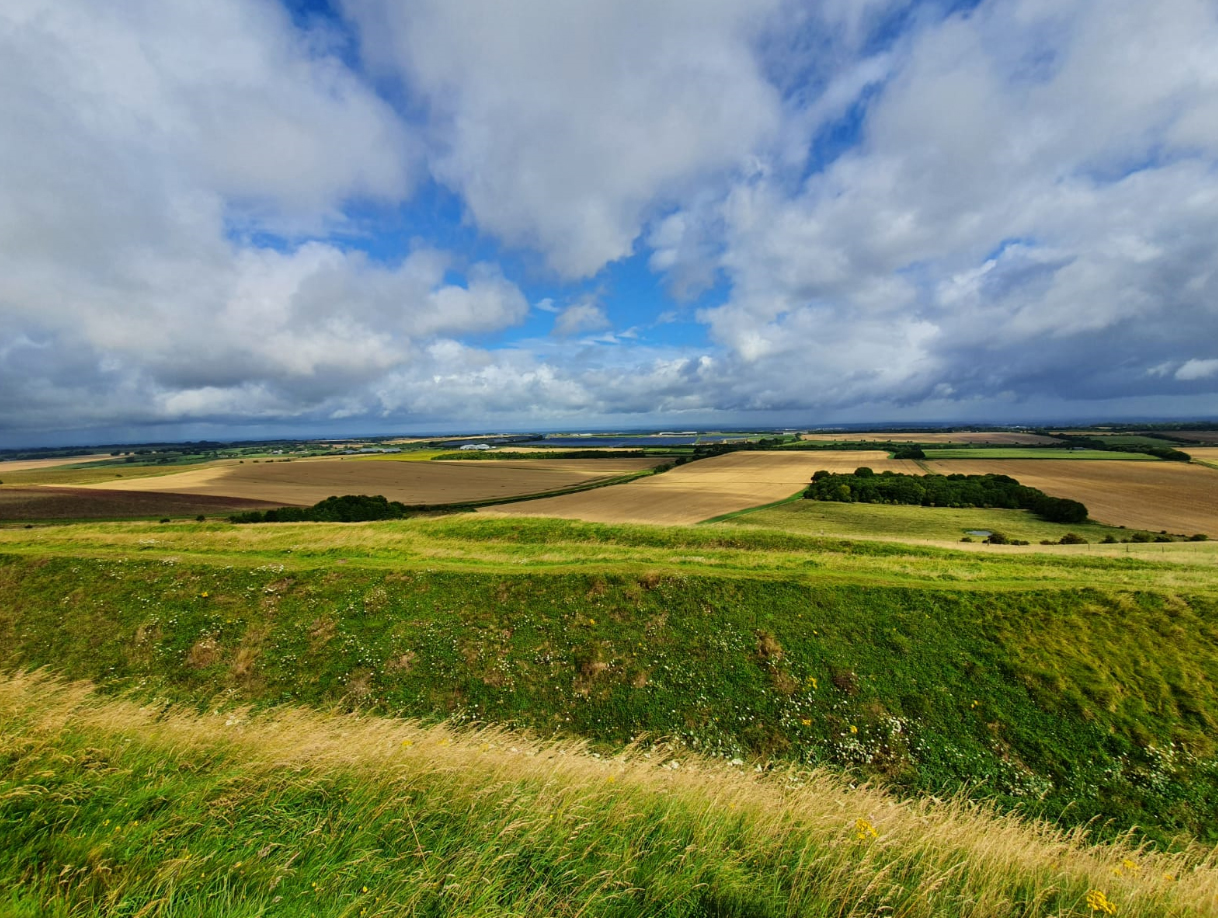 Those of us with ebikes decided to make the climb just to have a look and it was worth it with more expansive views overlooking the hills of Swindon. We took a few photos and then descended back to the others to pick up the route. After a few more miles we soon found ourselves with a brutal climb and having to lift our bikes over a fence. By now the rain had started to get quite heavy and we were about to navigate a minefield. When I say minefield what I actually mean is a field full of wet soggy cow pats. As I descended through the field and around the tree line it was apparent that had they have been real mines I would have been dead about ten times over! My tyres were covered, my backpack was covered and the front of my jacket was covered, it turns out that I am not very good at dodging cow pats. Suddenly I found myself glad that it was peeing down as it would help to wash the crap off of me! After a quick wipe down courtesy of the leaves on the nearest tree I was cleaner than I was before and our journey continued.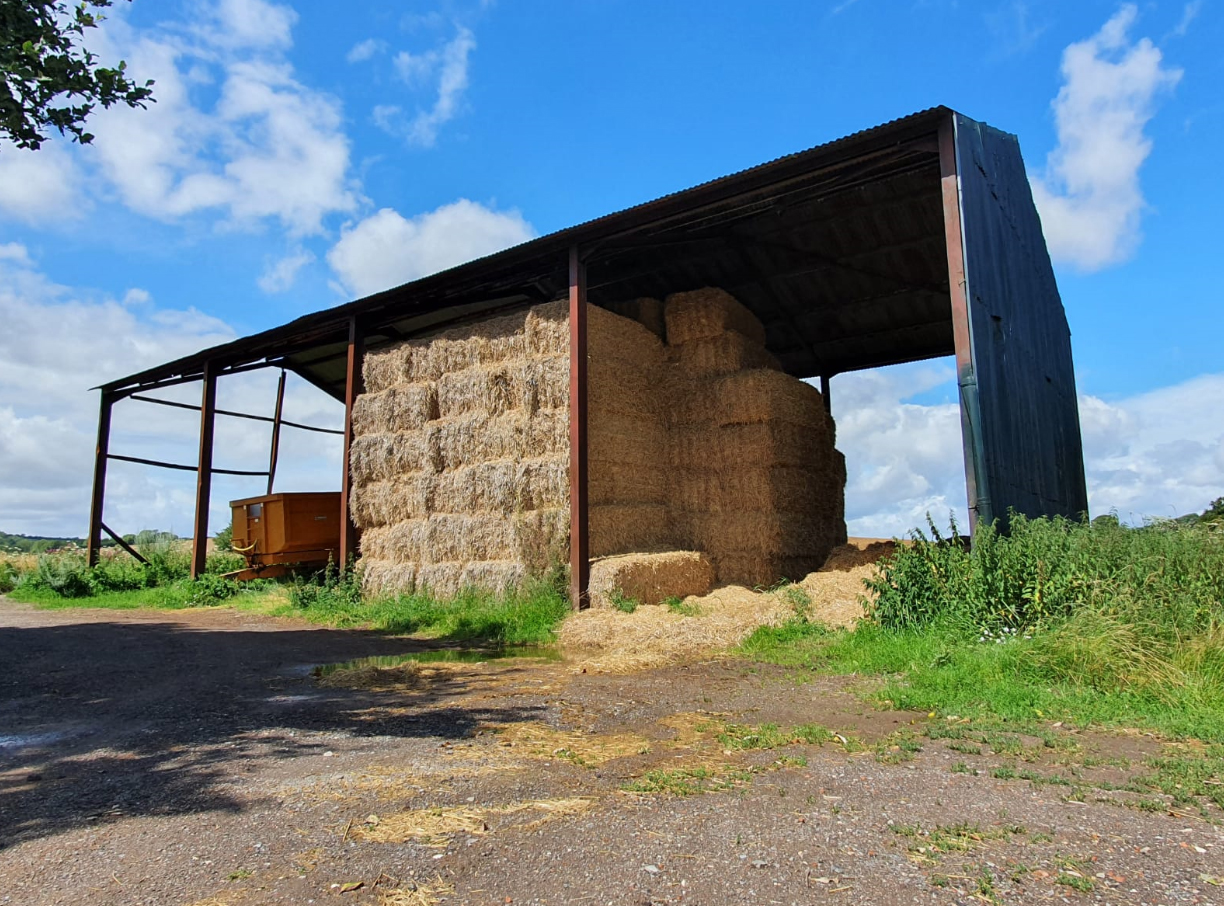 There had been a lot of rain the previous few days to the trails were very muddy and we soon found ourselves going along some very rutted and muddy tracks, the ruts were very deep and pedalling was hard work. Its very chalky round here and as such the mud was clinging to the bikes. By now the rain had stopped so we packed our jackets away and continued plugging through the mud as we enjoyed a bit of well deserved sunshine. As we neared the end of our journey one member had a puncture which wouldn't seal so we stopped to plug it before our journey neared its end.
After a long gradual climb through the field where we first took our wrong turn and we were back where we started; 32 miles and almost 3000 feet later. The rain had started again and it was the heaviest it had been so we quickly packed the bikes away and said our goodbyes. In summary this was a good XC ride with amazing views and four seasons of weather mixed in for good measure.
As usual the company was good. Thanks to everyone who came and hope to see you on the next ride.