Despite the last few weeks of storms, conditions out there are pretty good. It may be boggy in places but a bit of mud doesn't stop a mountain biker, it just adds to the fun! The dusty trails may be a way off yet but spring is definitely on the way!
A good turn out on a day that swapped showers for warm sunny spells.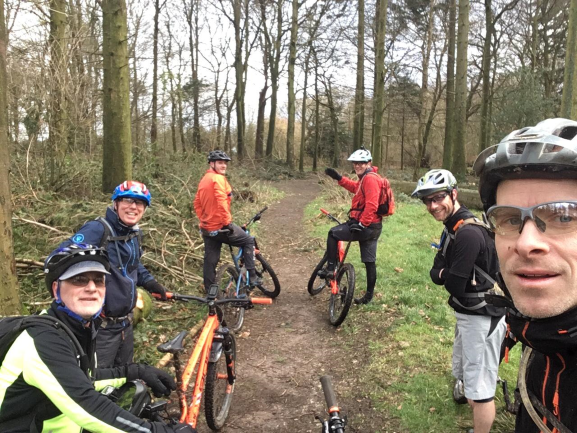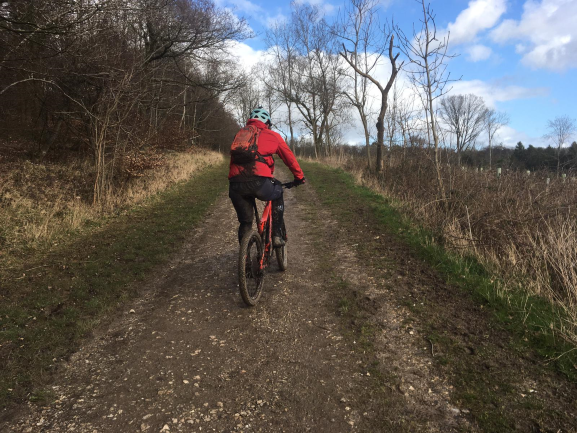 Nathan and I started off in Aylesbury and rode down to Wendover to meet the rest of the guys. A busier woods with the Tough Runner event on, we get to the top before diverting down another track only to have our own challenge of climbing over a few fallen trees. Not too bad for most of us but poor old Tony had a little more weight to heave with the e-bike.
With no particular route in mind (we knew where we were, just not where we were going!) with a bit of wheel spinning and twitchy rear ends on the corners we looped up and down and around for an exhilarating ride.
Once back down in Wendover, two of the motley crew headed up the road to Aston Hill for a spin while Nathan and I headed back up to the woods for one last loop before heading back to Aylesbury.