We had a few requests to re-run our epic 'Best of The Best' route at Surrey Hills, so due to popular demand we were back!
Six of us arrived promptly at 8.45 and began readying ourselves for the ride ahead. Approximately 15 minutes later MJ (soon to get a new nickname of 'Bear' for reasons I cannot say online) arrived flustered after getting stuck behind a learner!
Lots of faffing around along with some more faffing and losing a mobile phone and we finally left for our prompt ride start of 9am at 9.40!!
Weather for the day was perfect however the day leading up to this there had been a bit of rain and as such the trails were damp and slippery in places, but overall they were running well.
We began our climb up the hill from Holmsbury St. Mary into our first trail SurfaRosa, after a few more trails and a quick tumble from me for not unclipping in time (doh) we soon arrived at 'Barry Knows Best' one of The Surrey Hills most famous trails. Once at the bottom we stopped for a well earned spot of lunch at Peaslake store.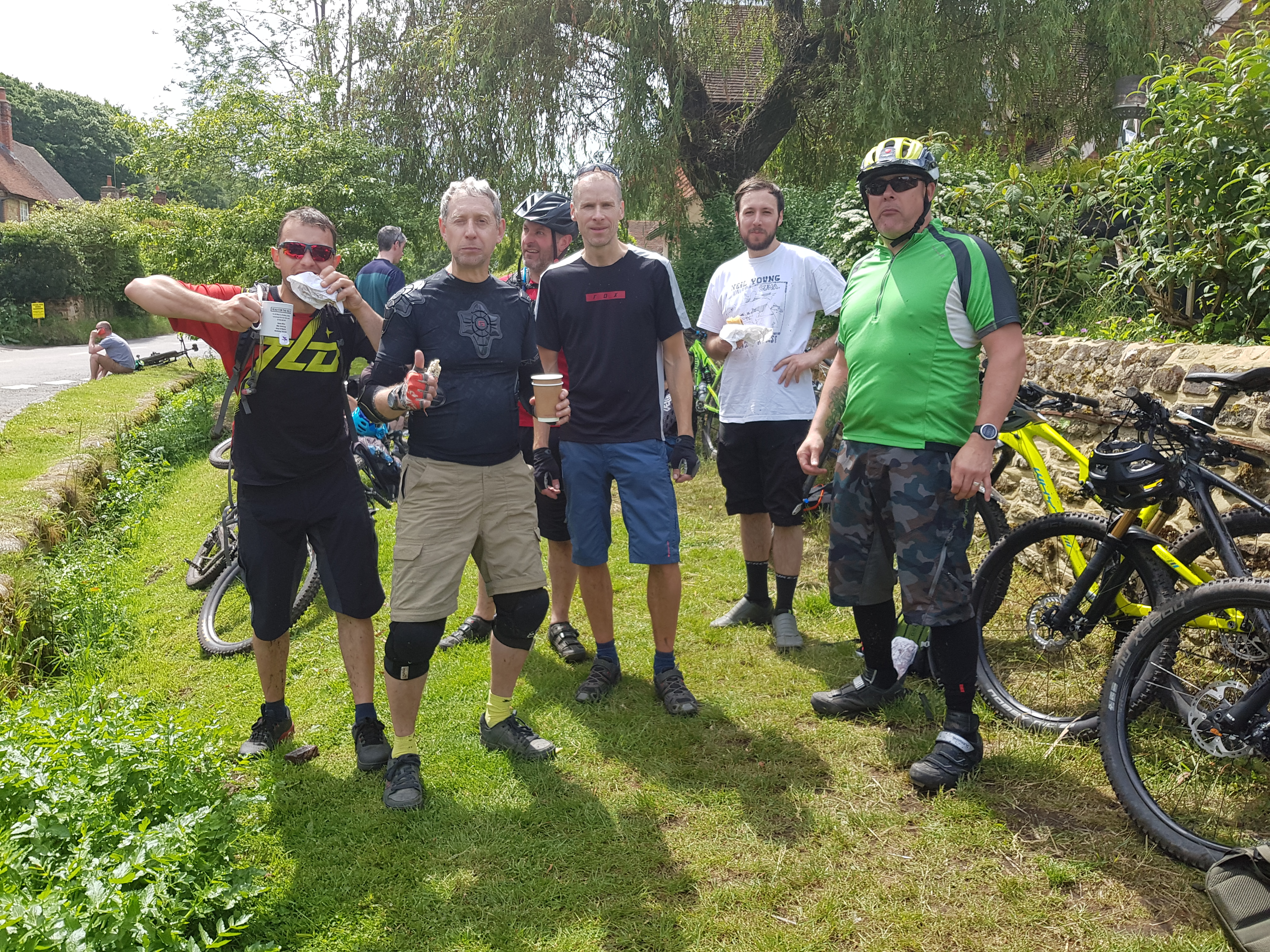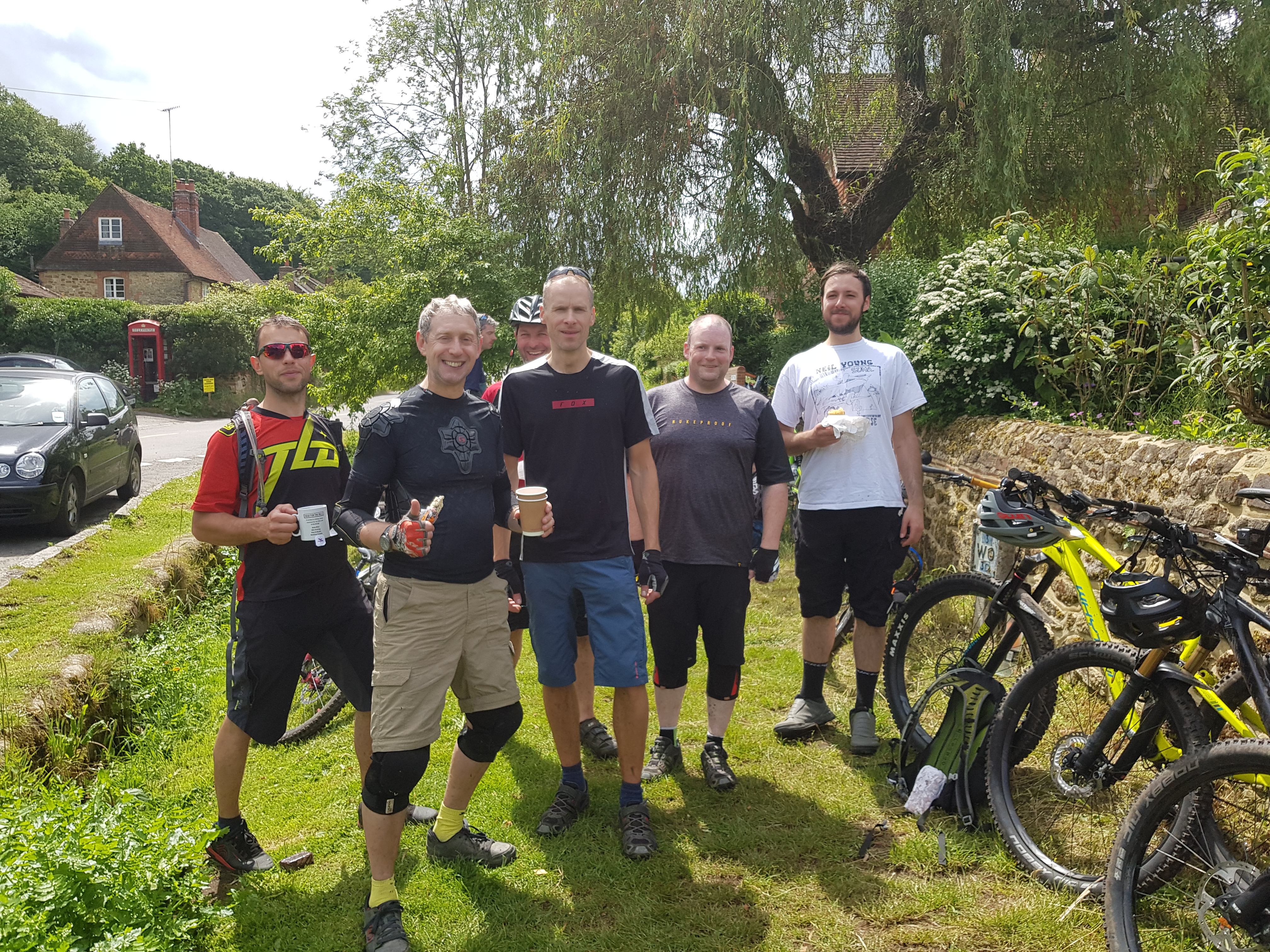 With our energy levels suitably restored we began the long climb up into Winterfold Woods where we would ride some classics such as Roller Coaster, Supernova and Curly Wurly to name but a few.
With Winterfold done and dusted we made our way back to Peaslake for another quick stop before beginning the climb up into Holmbury Hill. After what seemed like forever we arrived at the top. We stopped and enjoyed the view for a few moments before descending into Yoghurt Pots then into Telegraph Row. We made a short steep descent through Hurtwood Woods and back onto the main road where we would begin our final climb back to where we started some 21 miles ago.
Suitably knackered we said our goodbyes, 'Bear' found his phone, we loaded our cars and departed on our journey home.
Today was another epic ride made all the better with great company. I'd like to take this opportunity to thank each and every one of you for coming on the ride and for making it so enjoyable. Harry I hope you enjoyed yourself mate. Finally as usual thanks to 'Martin I' for co leading this with me as the route can get confusing in places.
I've said it once and I'll say it again…...this is an epic epic route, look our for it next time we post it up as its one you really do not want to miss out on!
Check out the video of this ride below.