After some lengthy discussions and a few recon trips to Surrey with 'Martin I' we set about creating a route which we would soon christen 'The Best of the Best'
Our aim was to capture as many of the famous trails as possible such as Barry Knows Best, Telegraph Poles, Van Goughs Missing Ear, Surfa Rosa, John the Baptiste and many many more!
We decided to start this ride a little bit earlier than usual mainly becuase we knew what the day held in store for us and as such 7 of us met at the village hall in Holmsbury St. Mary at 8.45am eagerly anticipating the ride ahead.
As it turns out the weather had been perfect for the last week or so and today was no exception with some weather forecasts even reporting the highest temperature for this day in history.
After a quick tubeless sealant top up for Rob we slowly made our way up the hill for our first trail of the day 'Surfa Rosa'. A few more trails quickly followed until we were at the famous 'Barry Knows Best' once we had reached the bottom we made our way to Peaslake village store for a well deserved rest and a bite to eat.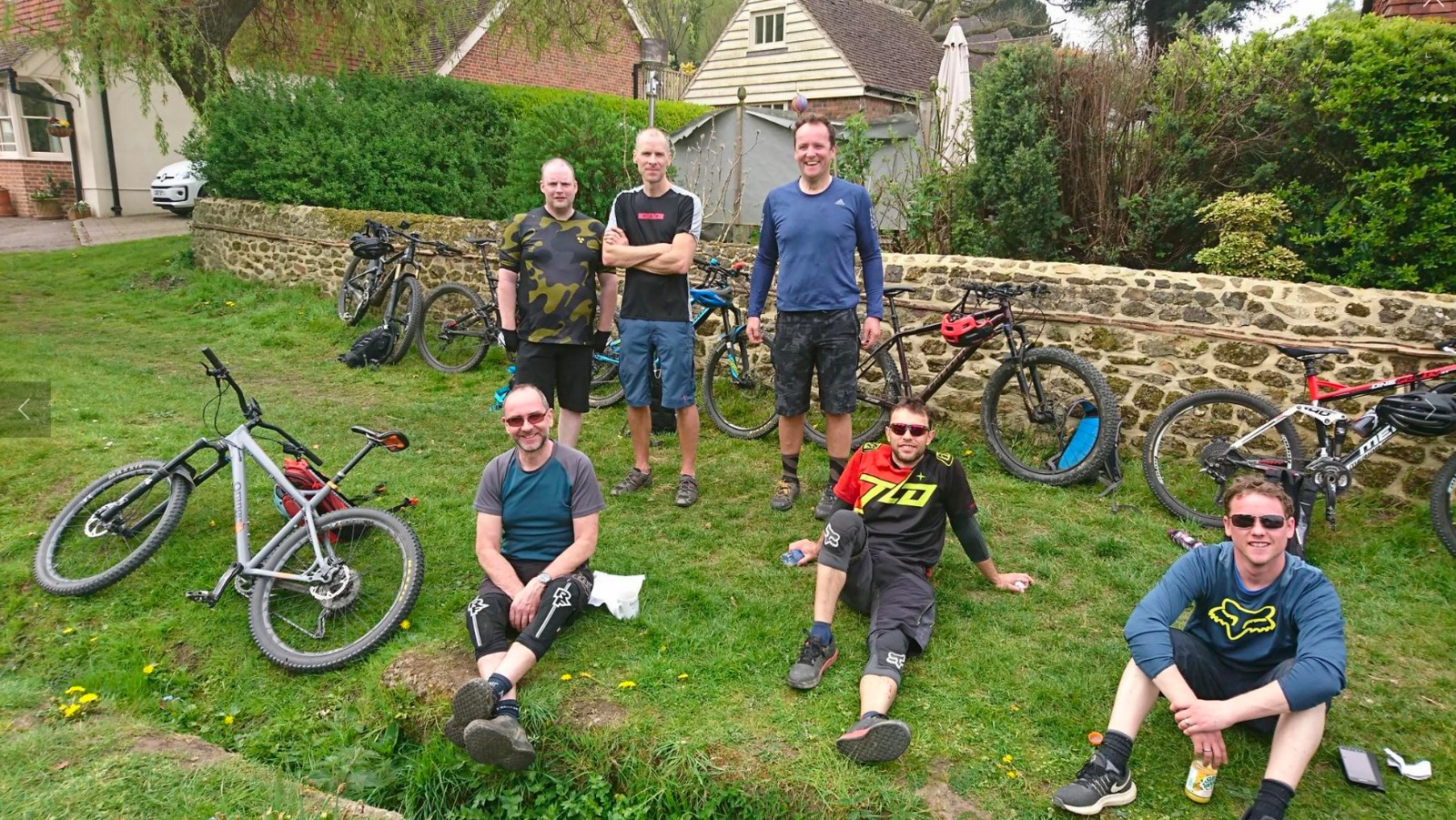 With our energy levels partially restored we began our long climb into Winterfold Woods to begin another new trail 'Roller Coaster'.
Shortly after this one of our gang had a gear cable snap. A short stop and a quick search on YouTube had us taking apart the gear lever and installing a new cable.
Three pairs of hands later along with a huge case of the blind leading the blind and we were back on track with a fully functioning rear derailleur!
(A point to note for members here is that its always worth carrying a spare cable, please use this opportunity as a reminder to purchase a spare and keep it in your bag)
Several more trails followed in Winterfold Woods as we saved the best till last 'John The Baptist' before arriving back at Peaslake village store for a hard earned sausage roll !
After quickly scoffing our food we began our final climb of the day up past Barry Knows best making our way to Holmbury Hill where we would begin 'Yoghurt Pots' and 'Telegraph Road' finally into 'Logans Run' leaving us with a short ride back to our starting point.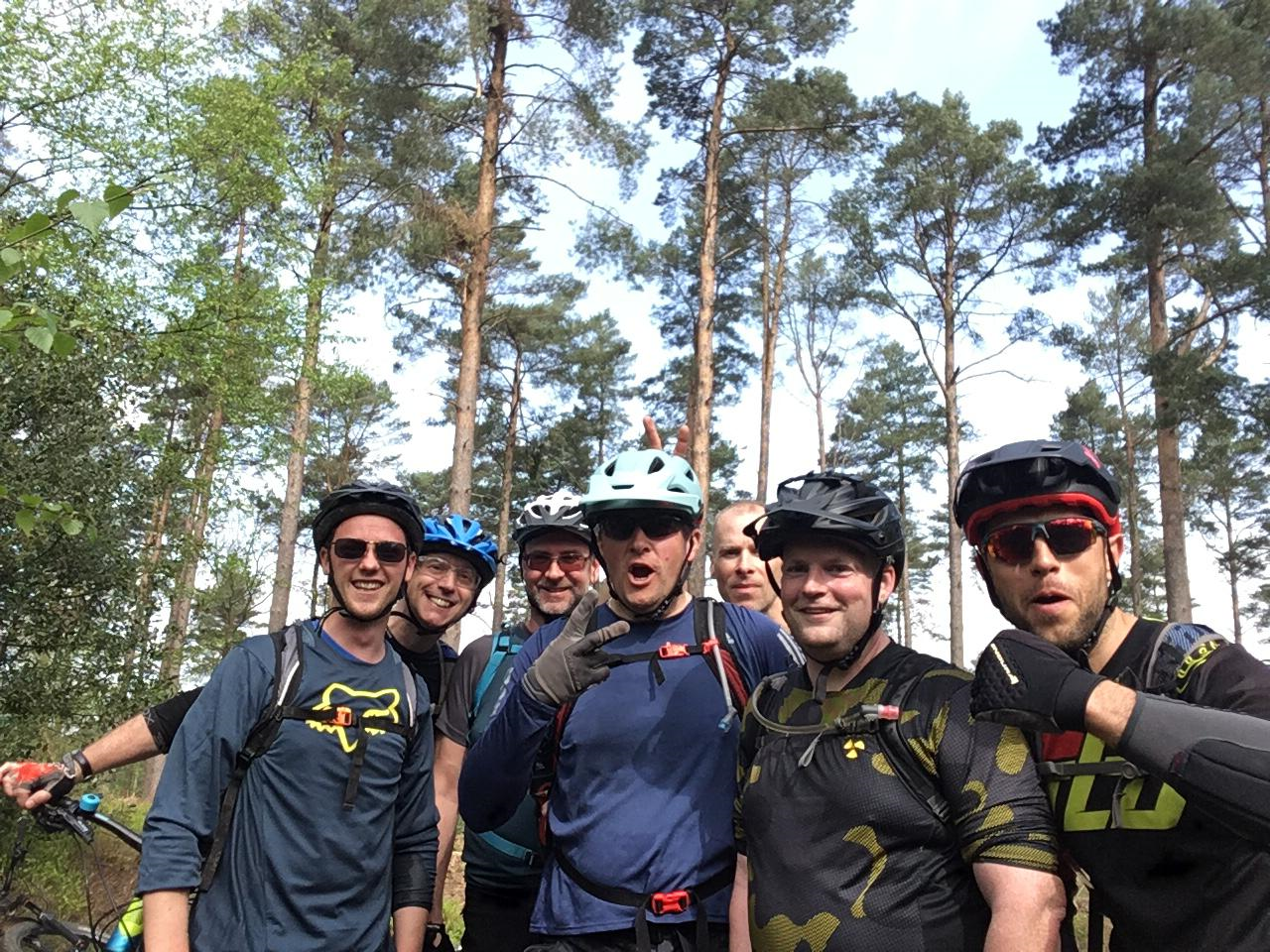 This is truly an epic ride and one that will definitely be on the cards again, please keep an eye out for it, you will not be disappointed, you will however be knackered !
By the time we had arrived back in the car park we had covered approx 20 miles and climbed approx 2700 feet. Make no mistake this is a tough ride, but a very rewarding one.
Feedback was good from eveyone who attended which is nice to hear especially considering how much time and planning had gone into making this route.
A massive thank you to everyone who attended and a massive thank you to Martin for helping me too not only lead the ride, but with the planning/route making and the recon missions before hand.