A frosty and snow covered Wendover Woods was the venue for our December Family, Youth and Novice Mountain Biker XC Group Ride.
Read more: BucksMTB Family, Youth and Novice Rider XC Group Ride
Our group ride this month had a bit of a twist – we teamed up with Beeline Bicycles of Oxford who were kind enough to bring a fleet of Whyte bikes for people to try out (on a pre-order basis) as well as a range of energy gels for people to try out.
At Bucks MTB we aim to use our monthly mountain bike events as more of a social gathering on wheels as opposed to a training ride. This month we held a women's only mountain bike ride Sunday morning then an open to all group ride about an hour later.
Read more: BucksMTB Group Ride Weekend Double - September 2011
After a lot of hard work organising, planning and promoting this event, it seemed to literally take forever for the 22nd October to swing by for our long term planned Family Adventure Challenge.
This challenge was held in partnership with local sports events company XNRG Extreme Energy. XNRG primarily organise extreme long distance running and cycling events, however they have also always run these along side the fun family adventure challenges. XNRG has run many of these family challenges in the past, infact this years Wendover event was their fourth held in the Chiltern Hills. For 2011 XNRG wanted to spice things up little bit and add some new ideas and tasks into the event to freshen the event up for both returning attendees and new faces that would be attending for the first time.
Read more: BucksMTB/XNRG Wendover Woods Family Adventure Challenge 2011
The BMTB Cannock Chase ride planned for 21.02.2011 was one I'd been looking forward to for absolutely ages – I'd had a good summer so far but nowhere near enough riding in; family holidays with no bikes, a really busy time at work and an appalling drive the day beforehand in the rain. When I rolled out of bed in the morning I was really happy to see the sun peaking out from behind the clouds knowing that a superb day lay ahead of me! A good breakfast, strong coffee, chilled out tunes and great company in the car made the drive fly by.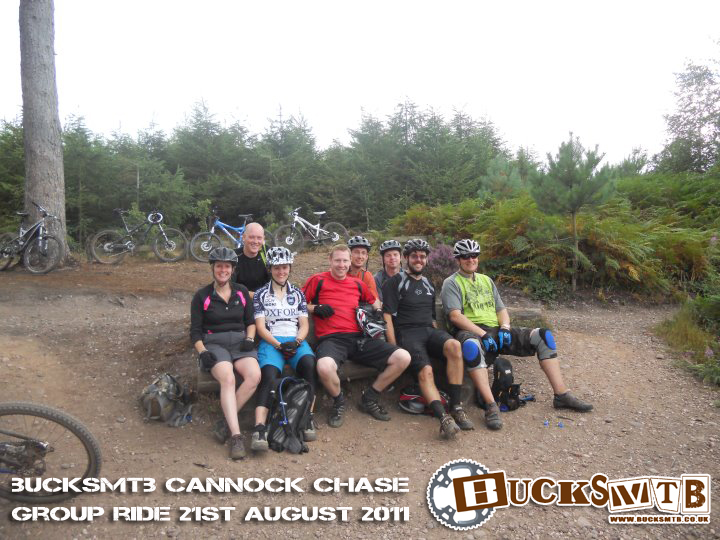 Read more: BucksMTB Cannock Chase XC Group Ride August 2011
Sign up for our regular email newsletter
Please complete the form to contact us by email